Art Plumbing Improves Efficiency of Layout with the Trimble Ri
BuildingPoint SouthEast had the opportunity to catch up with Art Plumbing Project Manager, Eric Hovda, who provided us with valuable insights into how the implementation of the Trimble Ri has enhanced the workflow and efficiency of their team. During the conversation, we learned about the positive impact the Trimble Ri had during a renovation project. As a longtime user of Trimble products, the Art Plumbing team is well-versed in the full suite of Trimble's construction tools.
"The biggest improvement was the quick setup. It was really intuitive. There wasn't a great big learning curve, and this made it easier for our team to become proficient quickly. As a result, we were able to streamline our processes in a renovation environment." - Eric Hovda, Art Plumbing
Click here to view the full case study.
Introducing the New Trimble Ri
Layout your project quickly and accurately with the new Trimble Ri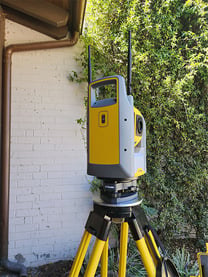 Robotic Total Station. It's designed to meet every job scope!
Easy set-up for faster positioning
Built-in calibration capability to perform precisely on the job
Auto-focusing laser with improved EDM provides a longer range
Trimble Vision Technology enables single-person layout and instrument control
Also, FieldLink integration provides ease of use with practically zero training and seamless collaboration with the full suite of new Trimble solutions.
Learn more about this groundbreaking total station HERE.
Employee Spotlight: Ryan Pastor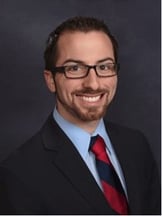 Meet Ryan Pastor – Emerging Construction Technology Business
Leader at BuildingPoint SouthEast. Ryan has over 10 years of
experience implementing groundbreaking construction solutions for
clients. He specializes in mixed reality and construction robotics to
bring highly valuable 3D data onto the construction site. Ryan strives
for a detailed understanding of what clients need and then employs
the right tools and services to help clients realize the benefits of BIM.
Contact Ryan Pastor with any questions at: ryan.pastor@buildingpointsoutheast.com
Boost Your Knowledge on Construction Technology
We understand the need for effective training that fits your busy schedule. Time doesn't stop on the job
and a project's deadline won't freeze. That's why BuildingPoint SouthEast has launched a series of short
30-minute monthly webinars discussing the latest construction software to help streamline your workflow.
We offer live webinars designed to help you develop your skills and interact with our experts. Some of
our previous topics include Trimble Connect: Connecting Data Between the Office and the Field and the
Important Updates to Trimble FieldLink.
Check out our upcoming events HERE.