01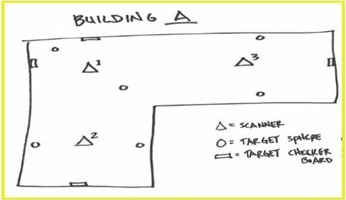 Plan job and scan stations. Create job in FieldLink.
02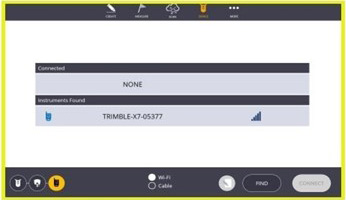 Connect tablet to scanner via WIFI or cable. Using WIFI, if scanner doesn't populate then tap "Find". Once found tap "Connect".
03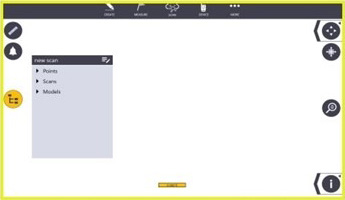 Tap "More" and then "Map". Then tap the "Project Tree" icon. Tap pencil in top right corner to create scan folder. Tap the "Folder +" sign. Name the scan and tap "Create". Tap "Apply".
04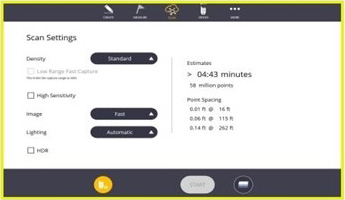 Tap "Scan" and then "Collect". Select appropriate scan settings. (Job specific)
05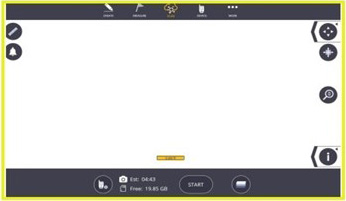 Scanner must be level within 45 degrees. Green lights on scanner indicate it's ready. Tap "Start".
06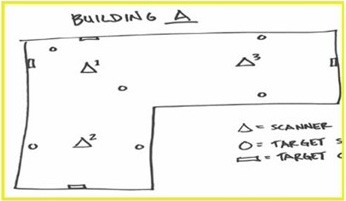 Move scanner to next station. For best results keep stations within 20-30m for interiors and 10m for exteriors.
Contact Us
Interested in a demo, getting a quote, or discussing your specific application? Contact Us.