Creating a New Project
Select More then Projects
Select Manage
Select Create New
a. Type Name
b. Type Description (optional)
c. Add: layout job and/or scan job
(if enabled)
Tap Open
a. Takes you to the map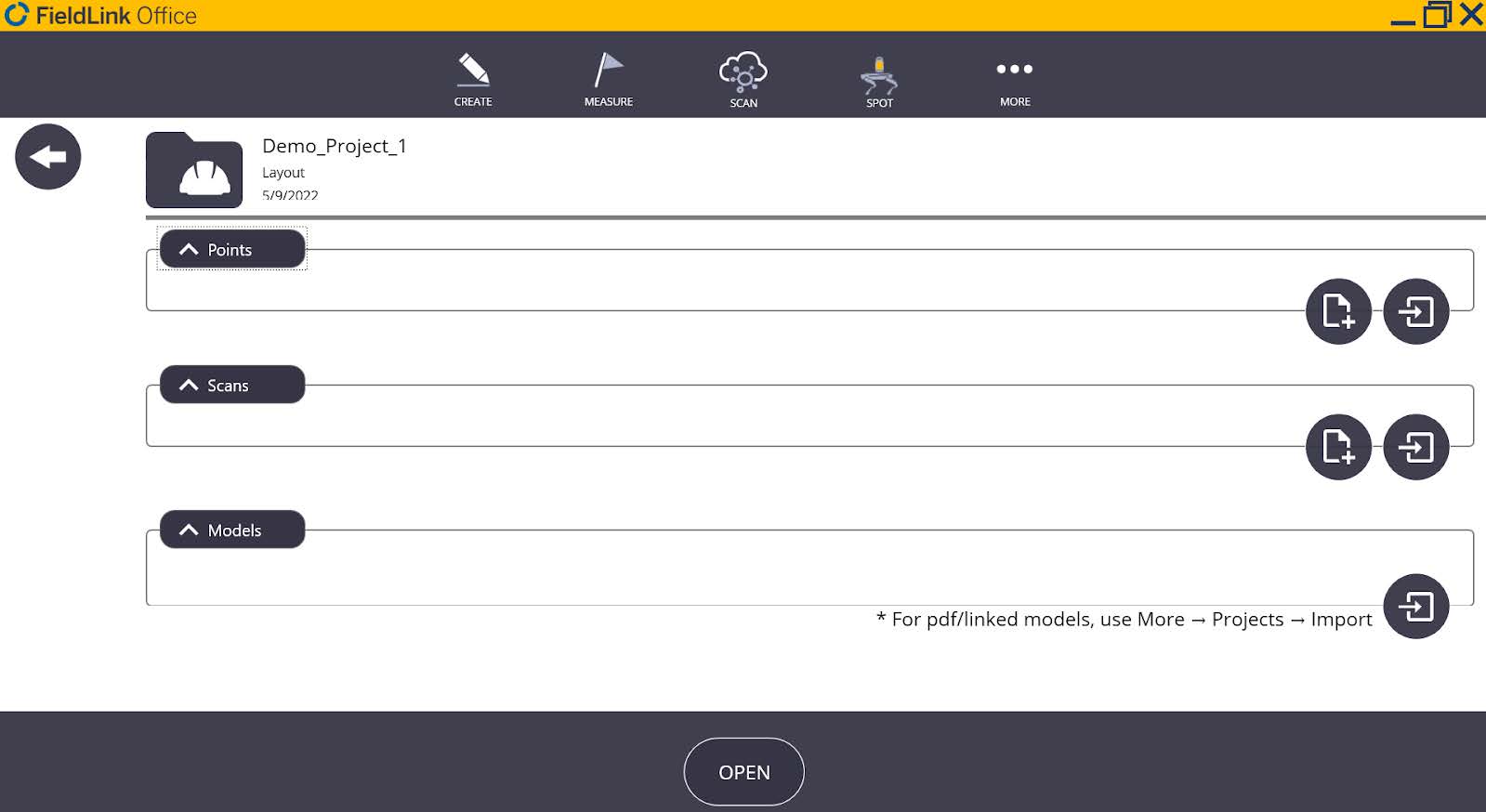 Note: Go to the 'Tree' button to see file structure.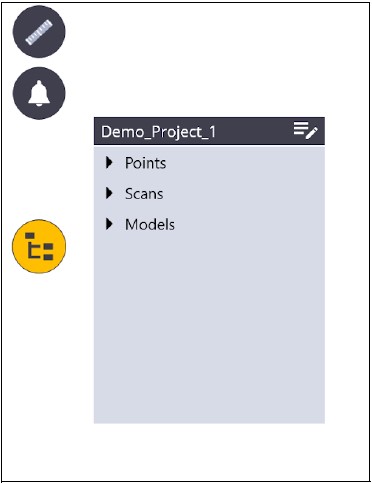 Steps to create a TFLX file
Use the Create tools in FieldLink to create points
Convert an existing TFL file to TFLX
Import a CSV or TXT file


Converting Existing TFL Files
Select More, then Projects
Select Convert
Navigate to and select the desired TFL file and select it
Select Convert
A TFLX project is created and opened

Importing Files
Tap the More icon
Select Projects and then Import
Navigate to and select the desired file
Note that the File Explorer structure is different from previous versions of FieldLink.
Projects have their own folder within the FieldLink folder.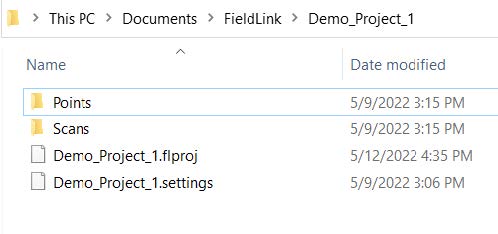 5. Tap Import

Steps to Import a Model or PDF into a Project
Tap the More icon
Select Projects and then Import
Navigate to file location
Tap Import
Alternative workflow
Tap the More icon
Select Projects and then Manage
Under the Current Project, tap the Edit icon:

Tap the Import icon under the Models section:

Follow steps above for regular workflow
Tap Apply

Exporting Data
Open your project
Select the points on the map that you wish to export
Select More then Projects
Tap Export
Select the File Type and Export Point Location
Tap Export

Managing a Project
Select More then Projects
Select Manage
Select a project and press Open




Create or Add point, scan, and model files




To Create or Import a points file select the appropriate icon:

The created points file will be a .tflx and can be found in the project's Points folder (see Importing Files Section)
Once files are added, select Open
Points, scans, and models can be accessed using the tree button on the left side of the screen